Projects opportunities
Nelson - Chien Vert
Multi-purpose project
Brussels, Belgium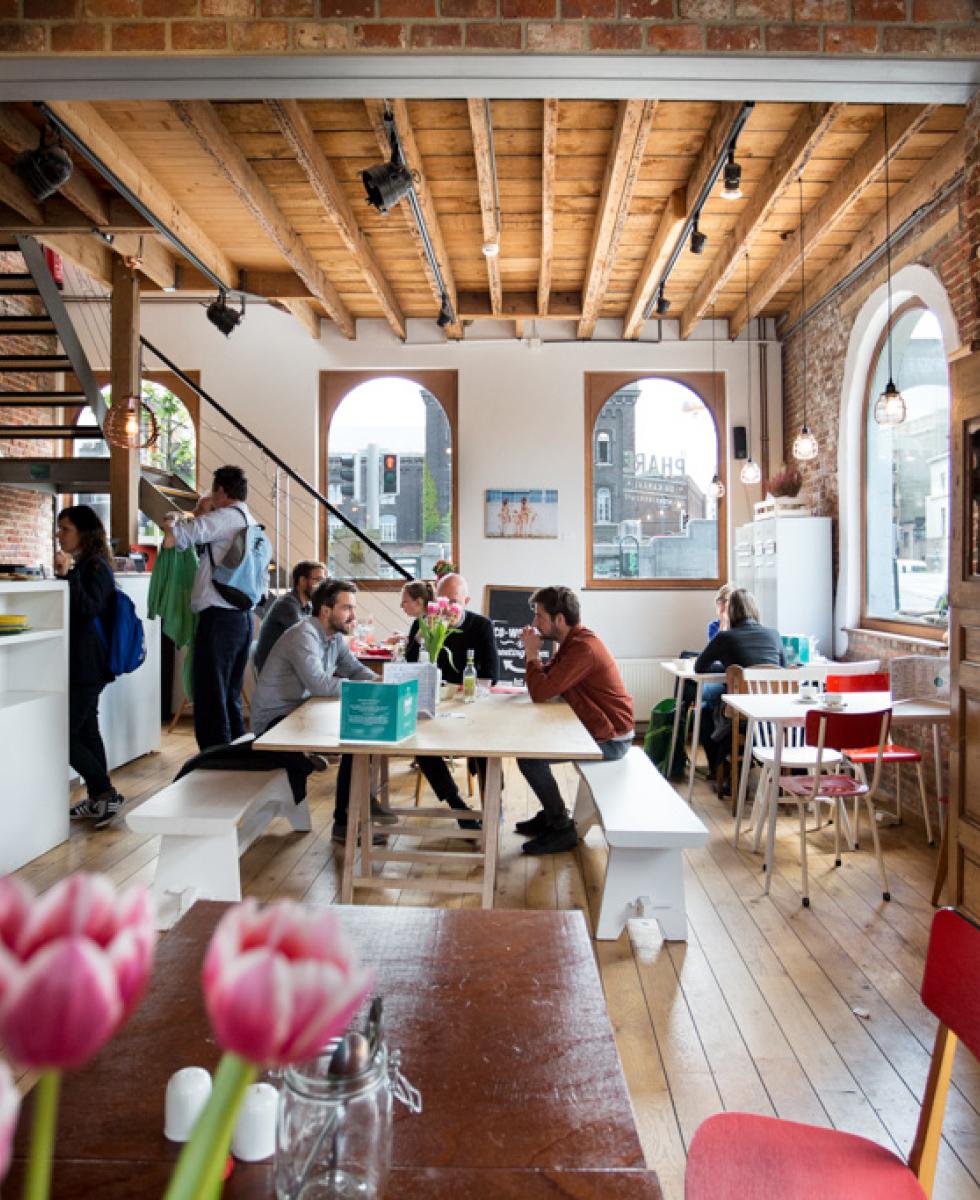 Year
Location

Quai des Charbonnages
Brussels
Belgium

Type
Affectations multiples
Surface
11 500 m²
Phase
Consultations, permits, execution
Architect
A2M
Context
The project is located in the colorful municipality of Molenbeek, THE emerging district in Brussels. It is established along the canal, which has been a dynamic hub of urban, cultural and social development in recent years. Formerly industrial, the site is home to a group of buildings of various configurations.
Process and challenges
The project is based around four sites of variable types and sizes. The first includes a 1,600 m² building reminiscent of Horta, completely renovated and incorporating energy improvements and interior embellishment. The tenant (Lulu home interior) has a concept store combining furniture and restaurant space.
The second, the Phare du canal (600 m²), houses a restaurant on the ground floor and co-working spaces on the upper floors. This mixed-use location is a real social hub that energizes the district with its creative and gourmet menu. Following the success of the Lighthouse, Nelson undertook to expand the co-working space.
The third site includes the "Chien du Chien" store (2,300 m²) leased to the famous Brussels brand "Les Tissus du Chien Vert," an icon for all lovers of beautiful fabrics. We hope to convince them to stay on site and continue their activities in what could be a "new generation Chien Vert."
Finally, the "Tissus du Chien Vert" site will be completely overhauled! In consultation with the public authorities, as well as the non-profit and cultural sector, we are looking to offer a creative interpretation by integrating a hotel experience based on the Pod-hotel concept with meeting areas and multi-use spaces aimed at production. In this "immo-lab," we will wrestle with the evolution of new urban lifestyles (co-housing/co-working). Part of our reflection will also include the integration of projects promoting biodiversity and the establishment of urban vegetable gardens and/or urban agriculture.