Turnkey projects
Nelson Canal - Hotel Meininger
170-room hotel, very low energy consumption
Brussels, Belgium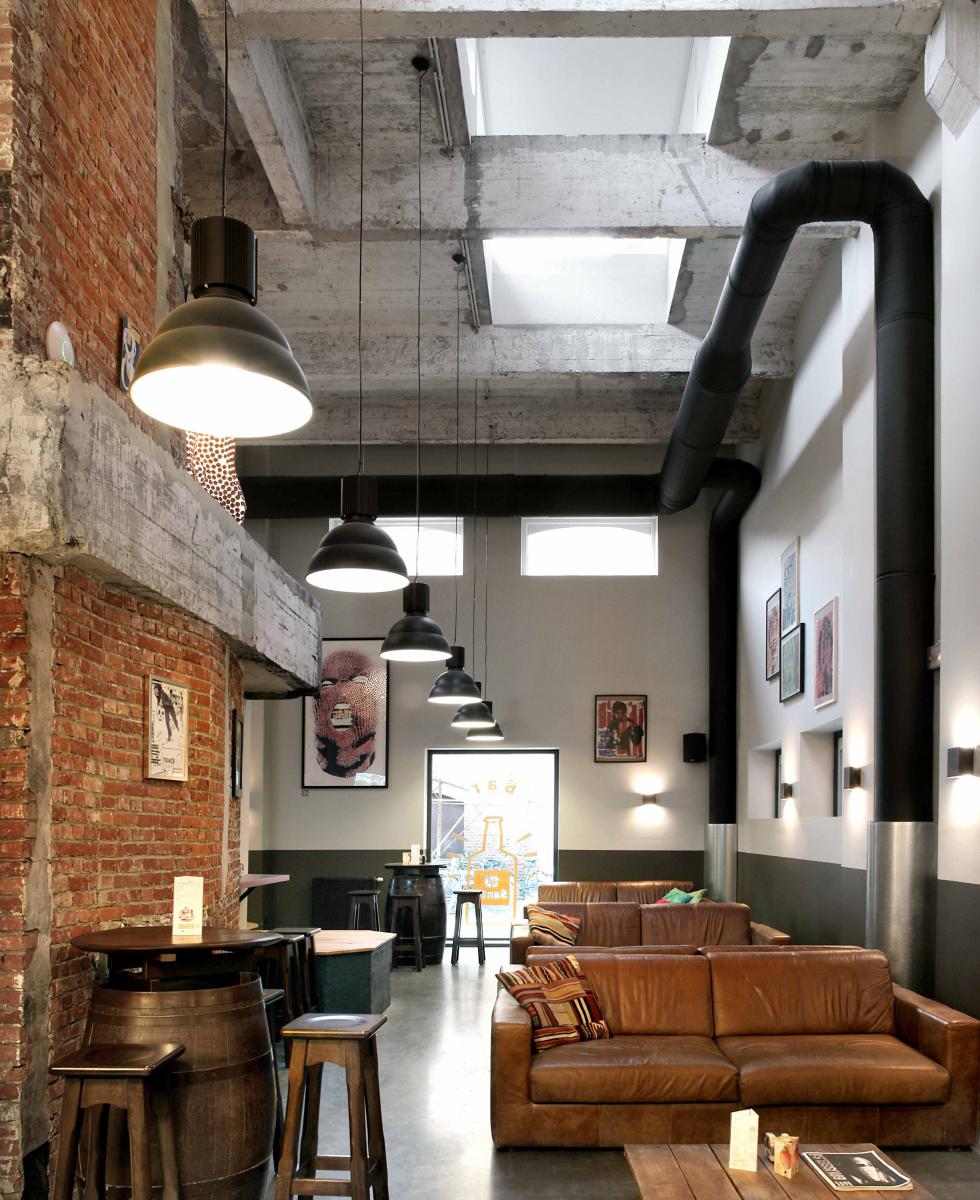 Context
This project is in the Molenbeek district, on the well-known site of the former Belle-Vue brewery in Brussels, part of an out of favor area where everything needed (re)creation.
Process and challenges
Here there were multiple objectives. Our driving force was the desire to offer a new perspective of the site in order to revive this neglected district and breathe new life into it. We proposed an ambitious renovation that met the passive standard principles. We also sought to preserve the historic character of the site and maintain certain traces of the past (exposed beams, chimneys, etc.). Within these constraints we achieved a very low energy project (23 kWh/m²/year), awarded by Batex (exemplary buildings). All that remained was to welcome a dynamic, young and open-minded hotel chain.
Results
The establishment of the Meininger, a 170-room hotel with very low energy consumption, thus achieving a high level of performance. It has a warm atmosphere and generous common areas.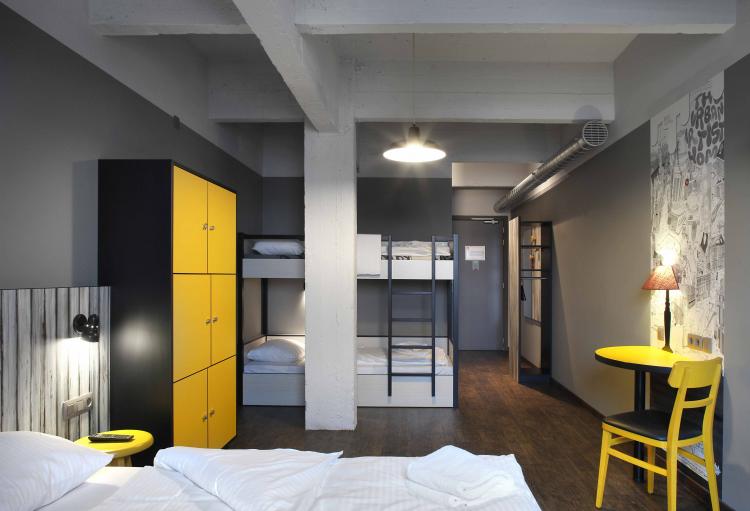 This is a renovation project on an industrial site that is firmly fixed in the memory of Brussels residents. An exciting project which has preserved the traditional character of the place while simultaneously converting it into a modern, friendly and multicultural meeting place. And all with strong energy and environmental ambitions in mind.